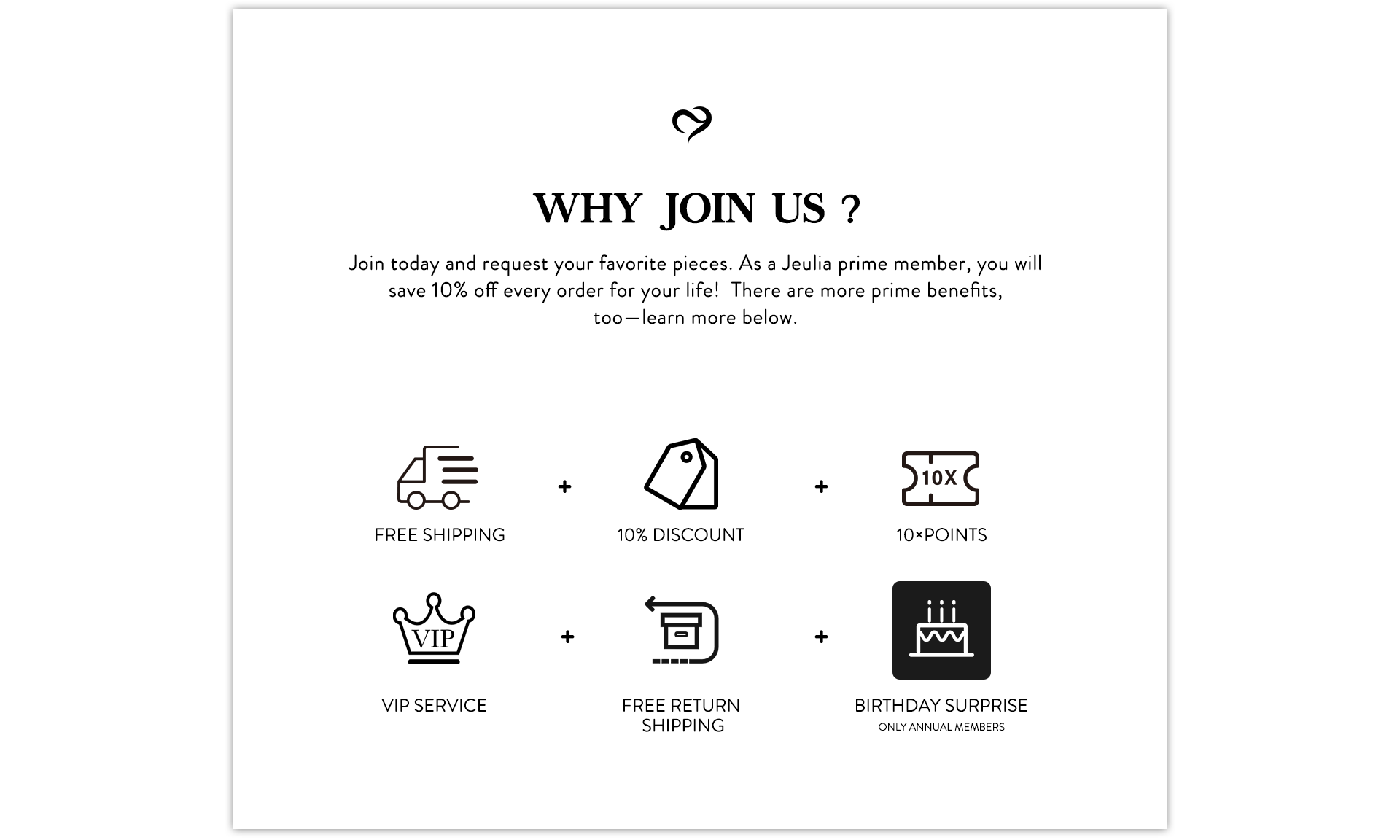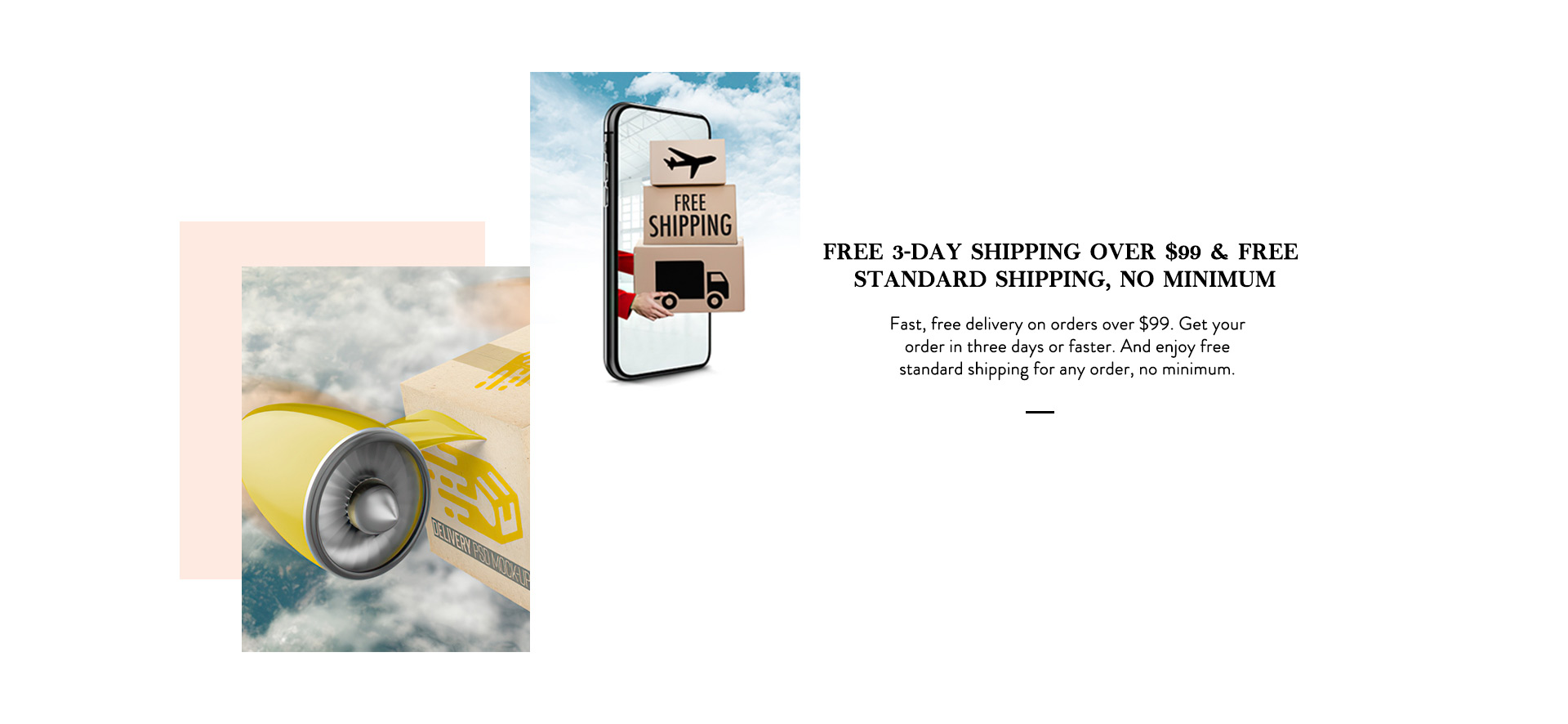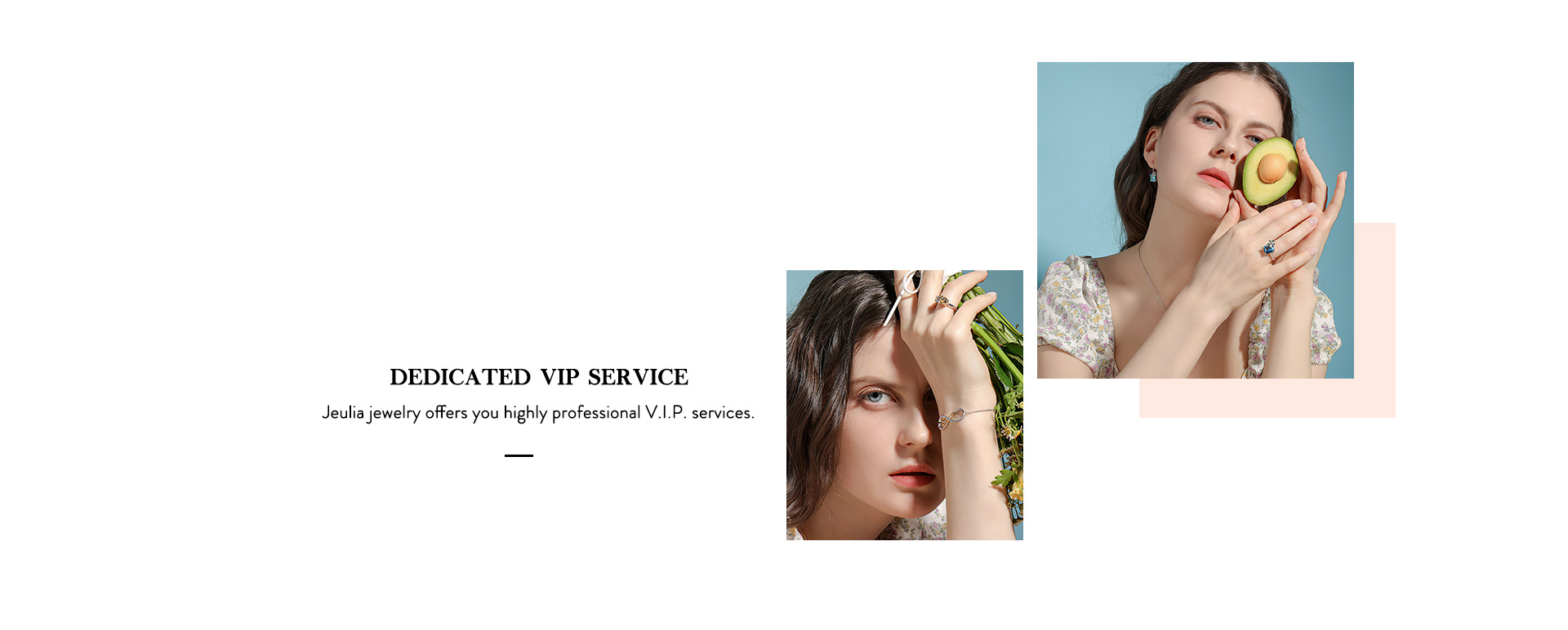 FREQUENTLY ASKED QUESTIONS:
1. Whether I can get refund for Jeulia Prime after I join it?
+
Jeulia Prime is not refundable.
2. Whether Free 3-Day Shipping is available for all countries?
+
No, it is only available for USA.
3. What does 10x Points mean?
+
It means you will get 10 times points for what you paid for your order. For example, if you paid $100 for your order, you will get 1000 points, which is equal to $10 for your next purchase.
4. What is Free Standard Shipping No Minimum?
+
For the most countries, we offer free standard shipping (valued $9.90).
5. How do I use Jeulia Prime to place my order?
+
You just need to log in your account then you will enjoy Prime Pirce for any items (excluding daily deal items, virtual items & lucky bag).
6. How can I get dedicated VIP service?
+
The service is only for Jeulia Prime members. All tickets from Prime members will receive 7x24 dedicated services.
7. What is Return Shipping Fee Reimbursements?
+
For Prime members, we'll reimburse you $10 Store Credit automatically as the return shipping fee for your first return or exchange, as per request.
8. How do I get Free Birthday Surprise?
+
In your birth month, if you make a purchase, a free birthday surprise will be included in your order.(Only available for Prime Annual)